Image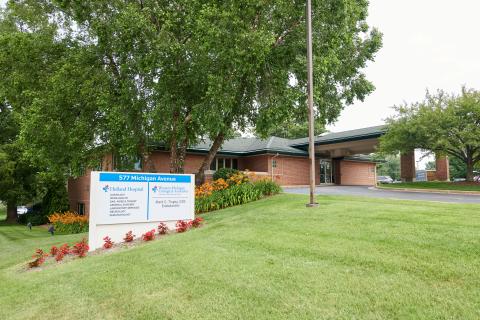 New office will feature one new physician and two new advanced practice providers
HOLLAND, Mich., Sept. 5, 2023 — Holland Hospital is pleased to announce the opening of their new Gastroenterology office at 577 Michigan Avenue to expand convenient access to specialty care.

Holland Hospital Gastroenterology focuses on providing diagnostic services and medical treatment options for many different issues impacting digestive health. The new gastroenterology team of providers includes board-certified gastroenterologist Cale Sebald, DO, and advanced practice providers Samantha Getty, PA, and Katee Hogoboom, PA.
"I look forward to joining Holland Hospital and working with this team to improve access to high-quality digestive care and helping patients along the Lakeshore achieve ideal GI health," said Dr. Cale Sebald, DO, Holland Hospital.

The gastroenterology team specializes in the diagnosis, treatment and prevention of digestive health disorders and diseases, and will provide care for a wide range of conditions that affect the esophagus, stomach, liver, pancreas, gallbladder, small intestine, colon and rectum.

Available procedures will include but are not limited to:
BRAVO – pH monitoring test to evaluate acid reflux (GERD)

Colonoscopy – to screen for colon cancer and other concerns

Esophageal dilation - the dilation or stretching of a narrowed area of the esophagus

EGD – diagnostic endoscopic procedure of the upper digestive tract

Gastrostomy Tube Placement – feeding tube insertion through the abdominal wall

Stents Placement – bile duct, esophageal, colonic



Dr. Sebald received his Doctor of Osteopathic Medicine (DO) at Lake Erie College of Osteopathic Medicine, completed his residency in Internal Medicine at Michigan State University and his gastroenterology fellowship also at Michigan State University.

Along with treating general gastrointestinal concerns, the new office also has a special interest in treating chronic conditions like eosinophilic esophagitis and hepatitis C. Holland Hospital Gastroenterology will welcome new patients starting in September.

To make an appointment or for more information, new patients are encouraged to call the Gastroenterology office at (616) 546-9093 or visit hollandhospital.org/gastroenterology.