Image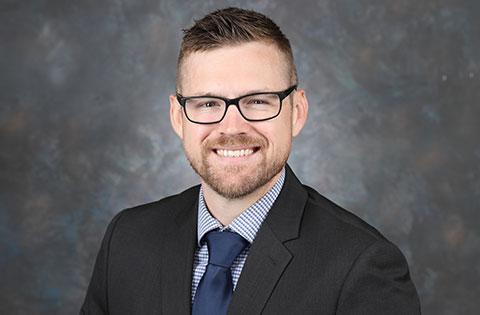 New board-certified physician accepting new pediatric and adult patients
HOLLAND, Mich., Aug. 31, 2023 — Holland Hospital today announced the addition of Michael Foster, MD, who is now accepting new pediatric and adult patients at Holland Hospital Family Medicine – Zeeland.

"I'm excited to join the Holland Hospital team in providing quality and compassionate primary care to the lakeshore community," said Dr. Michael Foster, MD, Holland Hospital. Dr. Foster is dual-trained in pediatrics and internal medicine and provides primary care for patients of all ages, from infants through adulthood.

Dr. Foster received his Doctor of Medicine (MD) from the University of Illinois College of Medicine at Rockford and completed his residency in pediatrics at Helen DeVos Children's Hospital and internal medicine at Spectrum Health Office of Medical Education/MSU.

Foster joins an experienced team of providers at Holland Hospital Family Medicine – Zeeland, including Matthew Hilton, DO, Daniel Maring, DO, Jason Myers, DO, Emily Prevo, DO, and Kristen Sumners, DO. The team provides care to treat the whole person, from routine checkups and annual screenings to the treatment of chronic diseases.

Available services include same-day care for existing patients, medical care for all ages, infant care and well-child visits, annual physicals and health screenings, immunizations, skin conditions, minor office surgeries, allergies and asthma, diabetes management, and heart disease management among others.

Holland Hospital Family Medicine – Zeeland is located within the Holland Hospital Medical Building in Zeeland at 8300 Westpark Way. Holland Hospital Medical Building in Zeeland offers Lakeshore patients a variety of services in one convenient location, including bone testing, lab services, mammography services, radiology services, and specialty services.

Additionally, Holland Hospital Medical Building in Zeeland also provides Walk-In Care at this facility. Walk-In Care is similar to a primary care visit, but no appointment is necessary. It is open to all residents, regardless of whether someone already has a primary care provider and is covered by most insurance plans. The cost for a Walk-In Care visit is typically less than an urgent care visit and is open Monday through Friday from 7 a.m. to 6 p.m. and Saturday from 7 a.m. to noon.

To make an appointment with Dr. Foster call 616-394-3200, or to learn more visit hollandhospital.org/FMZeeland.