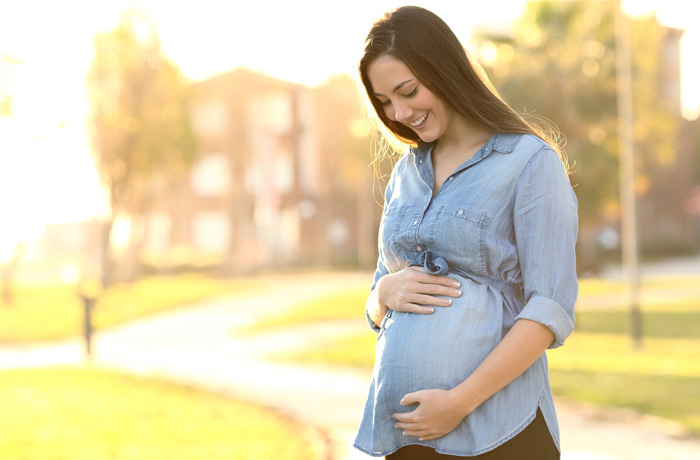 Oh baby, you're going to have one! First and foremost, congratulations! While pregnancy is an exciting time, it also comes with a lot to think about, from who you'd like to deliver your baby to which over-the-counter medications are safe to take to what you'd like to name your son or daughter.
Another important decision every mom-to-be will have to make is where to have her baby. It's never too early to envision and plan your labor and delivery experience. To help you get started, Dr. Michael Werkema, OB/Gyn Associates of Holland, offers some key questions to consider:
What does your insurance cover? (Be sure your birthing center or hospital and doctors accept your insurance to avoid out-of-network costs.)
Is the hospital equipped for high-risk pregnancies? If a challenge arises, will the hospital be able to deliver specialized care for you and your baby? Do they have a blood bank? What about a neonatal intensive care unit (NICU) or special care nursery (SCN)?
Does the hospital support your childbirth philosophy? Are there special rooms/features for natural childbirth? What are the pain management options? Are lactation consultants available to help with breast-feeding?
What are the hospital's amenities? Do they have private birthing suites? What about access to the latest birthing technologies? Does the overall environment feel home-like? What are the mother and infant safety measures?
Are there any special rules? Can your baby "room in" with you? How many support people are allowed in your room during labor and delivery? What accommodations are available for partners?
Is the birthing team comprehensive, and does it include doctors and nurses with specialized training in neonatology and obstetrics? What's the staff-to-patient ratio?
Childbirth is a powerful, life-changing experience, so don't leave it up to chance. Do your homework, take a tour of a birthing center (or two), and never hesitate to ask your obstetrician, midwife, or any member of the hospital team questions.

Expect the Best at Boven Birth Center
At the Boven Birth Center, those expecting can (and should) expect the best. What sets Boven apart? We like to sum it up in three words: safety, comfort and empowerment. From the moment you arrive, we devote ourselves to protecting the health and wellness of your baby, as well as fulfilling your needs and wishes. Learn why 3 out of 4 babies along West Michigan's lakeshore are delivered at our birthing center.