Holland Hospital's pursuit of excellence has earned consistent national recognition:
---
CMS Five Star Rating
We are the only hospital in the West Michigan region that has earned the top 5-star rating from the Centers for Medicare and Medicaid Services (CMS) every year since the rating system began in 2016 - placing us among the top performing hospitals in Michigan and across the nation based on effectiveness of care, patient experience, outcomes and safety.
Outstanding Patient Experience Award
Holland Hospital is the only hospital in the West MI Lakeshore region to earn the Outstanding Patient Experience Award 15 years in a row and one of only three hospitals in the entire state to reach this milestone.
#1 in Michigan and America's 50 Best Hospitals for Surgical Care
Holland Hospital is rated among the top hospitals in the nation based on Healthgrades' unbiased analysis of clinical outcomes data across a wide range of conditions and procedures.
#1 in Michigan and America's 100 Best Hospitals for Joint Replacement
Are you or someone you know considering joint replacement? Holland hospital ranked #1 in Michigan for quality outcomes in joint replacement surgery.
#1 in Michigan and America's 100 Best Hospitals for Orthopedic Surgery
If you or a loved one needs orthopedic surgery, Holland Hospital's team of experts provide nationally awarded care with superior outcomes for a wide range of orthopedic conditions and injuries.
Best Companies to Work For
For 21 years running, Holland Hospital has been selected as a winner in The Best and Brightest Companies to Work For® competition. The much sought-after recognition identifies organizations that are committed to excellence in their human resource practices and employee enrichment.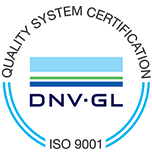 ISO 9001 Certification
ISO 9001 certification demonstrates our commitment to organizational excellence and continuous improvement. Holland Hospital is one of the few hospitals to achieve this rigorous international standard for quality.