Community Report
This year is best defined by the outstanding work and inspiring resilience of our employees, medical staff and volunteers. Thanks to their exceptional skills and unwavering commitment, we have maintained the highest quality, compassionate care our community has come to expect.
While COVID-19 remains with us, we made great strides in 2021 to expand access to care, add new services and prepare for future growth. Our strategic collaborations, including advanced stroke treatment with University of Michigan Health-West, help ensure that we provide the most timely, effective care close to home. Most importantly, we continue to invest in our staff with retention-focused initiatives that recognize their loyalty and countless contributions.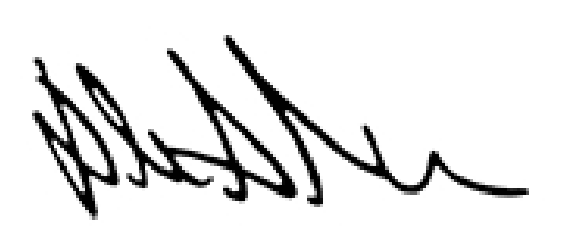 Dale Sowders 
President & CEO
Superior Workforce
Investing in People
As the area's health care leader for over a century, our talented and dedicated employees have always been our greatest strength. That's why we continually review and enhance programs to support, recognize and reward our valued team members.
Employers throughout West Michigan and nationwide are struggling to fill open positions and retain their workers. Facing this reality, we chose not to reduce services or limit patient access this year. Instead, we made significant investments in employee compensation and support programs to remain competitive while recognizing our staff's outstanding contributions in these difficult times. By prioritizing retention-focused programs, we affirm that our employees truly make us exceptional.
---
Recruiting the Best
While attracting new workers is a problem for many industries, the challenge in health care is even greater as many jobs require specialized skills that are in short supply.
This year, we launched new recruitment campaigns to promote our career opportunities using TV, radio, digital ads, social media and high-profile hiring events. New video ads feature employees speaking in their own words about our positive organizational culture where it feels like working with family.
Together, our recruiters and hiring managers have attracted the best-of-the-best, on-boarding over 400 new Holland Hospital staff this year alone. At the same time, we earned national recognition as one of Forbes Best-In-State Employers and, for the 19th consecutive year, we are one of West Michigan's Best & Brightest Companies to Work For.
Sandra Trammell 
VP Human Resources
Jessica, RN 
Spine & Orthopedics
Eduardo 
Cocinero, Food Services
Superior Service
Your Experience Matters
Patients and their loved ones are our number one priority. Simply put, your experience matters. Our goal is to exceed expectations in all the ways that matter including easy access, fast service, personalized care, quality outcomes and the best value for your health care dollar. This is evident in the many things you see on your visit, as well as many things you don't. It's the result of our entire staff working together as a team to ensure that every experience is the best it can be.
Patient Experience 
Patti VanDort, Senior Vice President
---
We've Got You Covered, Right Here
Holland Hospital continues to make life easier with greater access to coordinated care across the Lakeshore area.
To meet the growing need, we've added many new providers to our medical group over the past two years. Holland Hospital now delivers convenient, coordinated care with 21 primary and specialty care practices, employing over 50 physicians and more than 300 professional staff. Whatever life brings, we've got you covered.
Primary Care 
Dale Sowders, President & CEO
---
More Choices, More Convenience
You have options with us. All our primary care practices offer same day appointments for unexpected needs. In addition, you can schedule a virtual visit to see a provider without leaving the comfort of home, a choice that continues to grow in popularity as our patients have scheduled over 29,000 virtual visits in FY 2021.
Walk-In Care also opened this fiscal year at the Holland Hospital Medical Building in Zeeland. Similar to a primary care office visit, Walk-In Care provides coordinated care for common illnesses and minor injuries, but without the need for an appointment. Holland Hospital Urgent Care also offers immediate care at the Lakeshore Medical Campus in Holland and for life-threating conditions, Emergency care is available 24/7 at the hospital.
Life-Changing Weight Loss
Those considering weight loss surgery can take advantage of our new Bariatric Services which provide consultations, surgery and follow-up care in Holland. We offer these specialty services in partnership with Grand Health Partners, a leading West Michigan practice of weight-loss experts and experienced bariatric surgeons who perform the life-changing surgeries with our expert surgical team at Holland Hospital.
---
Expanding Mental Health Access
To meet increasing demand for mental health care, we expanded Behavioral Health Services with additional outpatient therapy rooms and office space. The larger facilities offer greater access to much needed services and the new lobby provides a relaxed, welcoming space for adults and children.
We also expanded our Partial Hospitalization Program (PHP) to serve more patients with this innovative short-term program that bridges the gap between inpatient and outpatient care. PHP is showing excellent results for patients who can benefit from more intensive outpatient therapy but do not require an inpatient setting. Along with our special Emergency Department rooms that are dedicated to mental health treatment, our School Mental Health Program for area students and many other services, Holland Hospital is addressing mental health needs at multiple points of care.
Partial Hospitalization Program 
Beth Wilmot, LMSW
---
Prioritizing Men's and Women's Health
This fall, we premiered two unique video events with the theme of Brain and Body Balance – one on men's health and one on women's health. Each event features many of our primary and specialty care experts speaking on a range of vital health topics from nutrition, screenings and mental fitness to sleep, pelvic health, relationships and more. Both these videos have been well-received and are free to view on our website at any time.

Quality
Our culture of quality is evident in everything we do – from our quality assurance programs and rigorous protocols to the outstanding care provided by our medical staff, employees and volunteers. We are especially grateful and inspired by the consistent high-quality work our team members have steadfastly maintained during the pandemic.
---
Nationally Recognized 5-Star Care
Holland Hospital received the top Five-Star Quality Rating again this year from the Centers for Medicare and Medicaid Services (CMS), placing us among just 14% of hospitals in the nation to earn the highest rating and one of the few to consistently achieve 5-Stars since it was first introduced.
CMS evaluates nearly all the nation's hospitals to assess effectiveness of care, patient experience, outcomes and safety. By consistently earning the top CMS rating, Holland Hospital secures its place as a top performing hospital in Michigan and the nation.
Additional recognition highlights: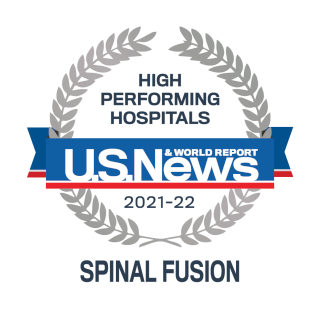 U.S. News & World Report's High Performing Hospital Awards for Hip Replacement and Spinal Fusion, ranking Holland Hospital Orthopedic and Spine care among the top 10-20% nationwide.

Platinum Award for Maternal Care from the MI Alliance for Innovation on Maternal Health (MI AIM), the third consecutive year Boven Birth Center has earned the highest award.
Top Gold Awards (3) from the West MI Public Relations Society of America for effective communications during the pandemic, recognizing the good work of our entire organization.
---
Resource Planning & Performance
During 2021, Holland Hospital made preparations to implement Workday, an all-in-one resource management package, also known as Enterprise Resource Planning. Workday will strengthen our performance at all levels with real-time information for decision support in workforce management, supply spending, finance and other areas. It is designed to boost operational effectiveness and efficiency by allowing management access to multiple systems simultaneously and empowering employees to perform tasks on their own while eliminating paper-based processes. We're excited about the quality and operational benefits of Workday and remain on-track for successful implementation in early 2022.
Financial Strength
By the Numbers
---
Volume Measures
field--name-field-by-the-numbers-items .field--name-field-number
0
Lab Tests
0
Outpatient Visits
0
Radiology Procedures
0
Emergency Visits
0
Urgent Care Visits
0
Admissions
0
Births
0
Overnight Stays 
(Patient Days)
0
Virtual Visits
0
Surgeries and Endoscopies
0
Home Health Visits
0
In-Home Telehealth Monitors
0
Schools Served 
by School Nurses
0
Students Cared For
---
Quality Measures
98% of patients would use 
Holland Hospital again
97% of patients were 
overall satisfied
Community Benefit
Financial Strength